Meet our new Ambassador
With a string of succesful roles that have confirmed him as one of his generation's leading talents, Taron Egerton is the perfect embodiment of Napapijri's 'Choose Future' mindset. Confident, dedicated, and driven to push boundaries: Taron shares our values, our vision to pioneer the future with a positive mindset and a genuine wish to play his part.
In our FW20 Choose Future campaign, Taron wears the three styles that better represent Napapijri's commitment to design, sustainability, and innovation: Skidoo Anorak – our iconic heritage anorak that uses Thermo-Fibre® padding as an animal-free alternative, the Circular Series – a family of fully recyclable jackets entirely made of Nylon 6, and the 20-22° Series , a range of winter jackets engineered to easily adapt to temperature shifts from indoor to outdoor environments.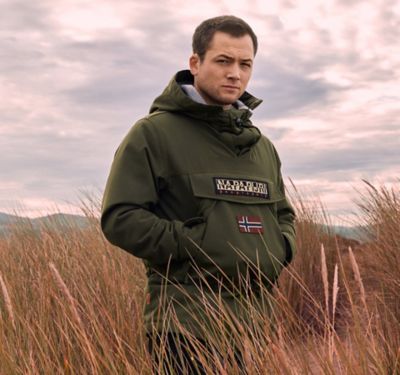 The Skidoo Anorak
To wear a Skidoo Anorak is like wearing a piece of Napapijri's history. The first jacket we ever sold, and by far the most iconic thanks to its unmistakable outline. Much like Taron returning to the hills of Wales to rediscover his roots, we look at the Skidoo as the living memory of our DNA, which evolves with us and anchors our purpose to choose future in the very essence of its nature.
Discover our icons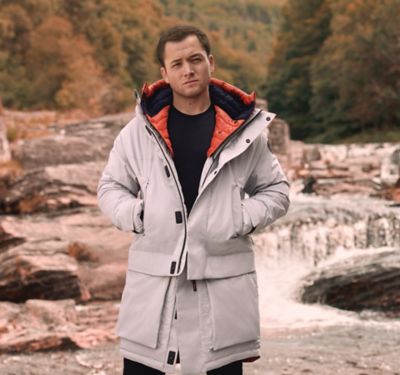 20-22° Series
How many roles can an actor play in a lifetime? How many shapes can a jacket take? As constant change defines our lives, the technology at the core of our 20-22° Series makes it so that, no matter the elements, the human body's thermal comfort zone is maintained. Outdoor as well as indoor. Exploring design, sustainability, and innovation as the core of our commitment to choosing future, these are more than winter jackets: they are the expression of our never-ending evolution thanks to their down-free core and detachable elements that transform them into a new garment every time they are worn.
Discover the 20-22° Series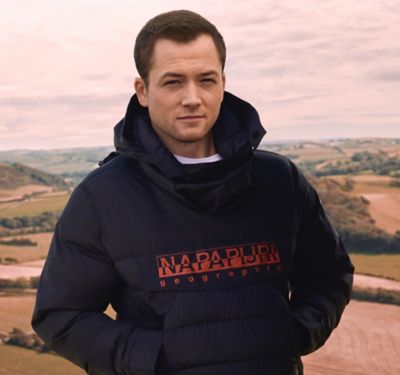 The Circular Anorak
The Circular Anorak Taron is wearing in our FW20 Campaign is part of our Circular Series of 100% recyclable, monomaterial jackets. The pinnacle of our efforts at designing the future of circular fashion, these jackets fillings and trims are made of Nylon 6, while the fabric is made of ECONYL® Regenerated Nylon, a high-performance nylon 6 yarn recycled from discarded fishing nets and other waste materials. Through a take-back program, they can be returned to us to be recycled into new garments, using the same material and effectively closing the loop.
Discover the Circular Series
At home in the future
Taron Egerton x Napapijri was shot in Taron's hometown of Aberystwyth, Wales. The campaign features locations close to Taron's heart and draws a close connection between his attachment to his roots and Napapijri's unending connection with its DNA.
As we strive to Choose Future, our origins sit within ourselves to build us up and inspire our efforts by reminding us our the importance of nature and to call us into action to protect it. The images were captured by international celebrity and fashion photographer, Charlie Gray, and represent the latest installment of our ongoing 'Choose Future' campaign series, which first debuted in 2019.
Get Taron's Complete Look