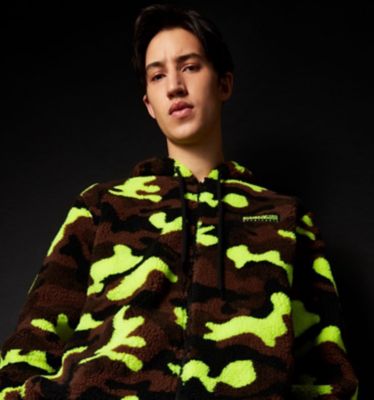 Online Exclusive
CURLY CAMO:
Iconic Fabric, Iconic Print
Two of Napapijri's most distinctive winter elements, curly fleece and camo print, tied together by the modern energy of fluo details. The result is an interpretation of camo print as either all-over pattern or as a unique exploration of the brand's polarized logo. Heroeing the capsule, a big, out-there curly fleece hoodie accompanied by three t-shirts and a pair of trousers.
extended selection
camo print + curly fleece
We just can't get enough! Discover our extended selection of curly fleeces and camo prints.